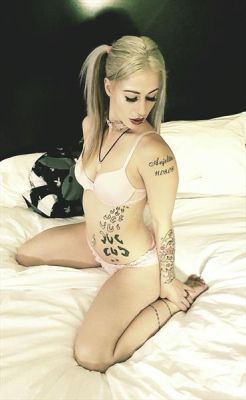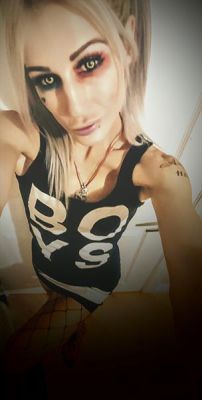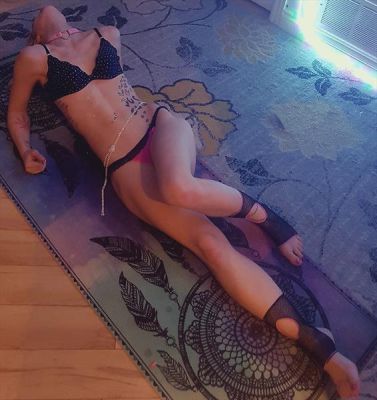 Hello there! Tonight you can call me Ms Kitty Quinzel. I am a 25-year old call girl from North York, Toronto. I have soft hands and lips you will truly like to touch and kiss, petite waist longing for you to see it! If you are looking for a smart, sexy, independent girl to spend time with, then I can be your perfect choice… No, I am your best choice! Everybody will be stunned by my stylish look and how nicely we look together. Lesbian sex is also included to the list of services that I provide.
General Infos:
Age:
25
Height:
161
Weight:
50
Bust Size:
Medium
Nationality:
Russian
1 hour, CAD:
400
2 hours, CAD:
800
All Night, CAD:
—
Outcall escort:
Yes
Escorts service
Vaginal sex
Oral sex
Anal sex
Cunnilingus
Massage
Lesbian sex
Pussy licking
Escort

Comments
U watch the harley quinn show?
Hi beautiful! Your worth alot more than that! Im on marllee but alittle short, to bad I live alone wanted to get a taste. Maybe next time, Becareful out there
Can you visit me in my condo in Downtown Toronto baby
are you available for an hour ? tonih
Hi Im a mature chick and need to be with a sexy girl like you, not now tho but asap.
are you available tonight
Just wondering if you will get together on may 21 for overnight I will pay 1000$
Hi sexy , am a mature woman who needs sex with you
Hi what are your rules are does anything go ?
Hi what are your rules or musts
Do you still doing outcalls
Are you available for our call tonight?
Can I come suck your pussy till u can take no more
Id love to meet you someday in very near future.
Hello Sweetheart, Id love to meet you someday in near future.
Interested. You available?
Hi babe I'm lucky to fuck you for what I paid you you where as
I think you are very sexy.
I think you are very sexy.
Can you, please, unblock my number so I can talk to you?? Please give me a chance.....
Hi u free before sat next week?
Hi, can u fuck me tonight?
Looking for a date in North York. You available tonight?
HEADS UP YOUR MAINTAINING OF CONFIDENTIALITY A SERIOUS CONCERN THIS PAGE INCLUDES A TEXT YOU RECEIVED. WITH THE GUYS PHONE NUMBER !!!!!! DELETE WAS GOING TO REACH OUT BUT KNOW I WOULD BE CLIMBING A WALL IF YOU POSTED MY INFO
I would love to see you booking ahead of time Wednesday after midnight. Can free Thursday morning the 31st of May between 4 and 5 when I pay you for your time I would love to go down on you and Im really really good at yes I know lots of men say that 20 years ago I made $1,000 a call on it although 200 went to the agency I also would like to feel your lips but I want see I am if thats okay text me and let me know